Our tech partner provides a powerful, integrated quizzing and customer engagement platform.
We have used it for several large-scale quiz events. The platform offers rich gameplay features and a spectrum of analytics. It can be tailored to the participant's profile, be it for school children or corporate executives.
The cloud-hosted platform is highly secure, and scalable with a rich feature set.
Mindtree, a leading technology company, used the platform for an internal quiz. The target was employee engagement and fun learning; hundreds of employees from several Mindtree offices across India took part. A preliminary round held online was followed by an on-ground finale.
LINKEDIN ESPN SPORTS QUIZ
In 2019, ESPN conducted India's largest inter-corporate sports quiz. Nearly 1000 teams representing some of India's best companies across sectors played the preliminary rounds online.
The platform was completely customized for the quiz. Short-listed teams took part in an in-studio quiz that was later broadcast on digital platforms.
The content and the format were planned and executed by Nexus.
The State Biodiversity Board of Bihar under the aegis of the Bihar government held an all-India quiz on the theme of biodiversity and wildlife. The quiz was on the occasion of International Day for Biological Diversity on May 22, 2020.
3000+ participants from across India attempted the quiz. The quiz was held enriched through a mix of image- and text-based questions. Top performers were awarded prizes.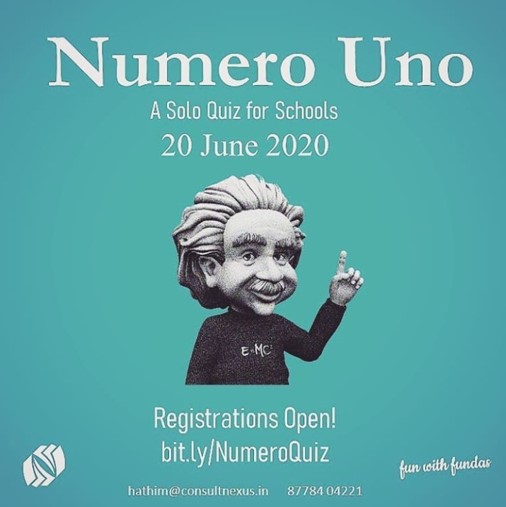 In June 2020, we held Numero Uno, an all-India inter-school solo quiz. The platform was customized to be student-friendly.
275 children from Grades 5–12 attempted the quiz.
The top performers battled it out in a semi-finals and finals, that were conducted using a special virtual stage.
CREDIT AGRICOLE RISE QUIZ
As part of their diversity-awareness initiatives, the Hong Kong arm of Credit Agricole, a leading bank, conducted a quiz themed on diversity for their associates.
A few hundred employees played the quiz. The quiz platform was hosted in a secure mode to ensure access only by pre-registered teams. The top performers were rewarded with prizes.
Aathathukku Readya by Star Sports Tamil, one of India's leading sports
broadcasters, was the first-ever Tamil cricket quiz. It was held in July-Aug 2020. The entire user experience, including login, registration, gameplay and social sharing, for the preliminary rounds, was powered by us. The event saw an unprecedented response with nearly 3000 teams attempting it.
We have conducted dozens of quiz shows all over India. Look up this page for more information.